Gamera I Technical Focus: Gears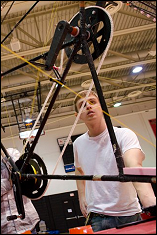 On most bicycles, the gears are made of metal. In fact bicycles that contain composite materials are considered to be high-end products, and are priced accordingly.
The issue of weight in helicopter design is crucial and in the case of HPH - if you can save weight - save it, no questions asked.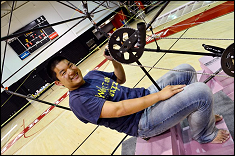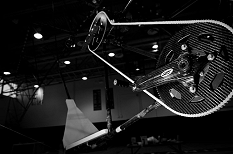 This is why the gears we use are made in-house by using a circular carbon fiber lay up, and machining the teeth around the perimeter.
The number of teeth is set to yield the desired RPM based on the optimal cycling RPM for Judy